Welcome to Empirical Linguistics and Language Documentation (acronym: ELLDo), a MA programme at the Faculty of Modern Languages and Linguistics at Adam Mickiewicz University in Poznan, Poland.
Enrollment for the academic year 2023/2024 is over. The benchmark was 4.5 (according to the Polish system).
Welcome all new students! We hope to see you soon. We recommend that you take part in the organizational meeting for new students on Friday, 29 September, at 10 am in room 601 of Collegium Novum, building A. If you cannot come but want to join us online, please send us an email with your student's mail address and full name. Only then can we join you to the meeting in MS Teams.
Classes start on Tuesday, 3 October 2023.
For practical questions not related to the study program (accomodation, health insurance, etc.) please read the information on the website of the Welcome Centre, or contact the persons named there.
https://amu.edu.pl/en/main-page/online-welcome-center
The ELLDo team can only answer questions related to the content and organization of ELLDo!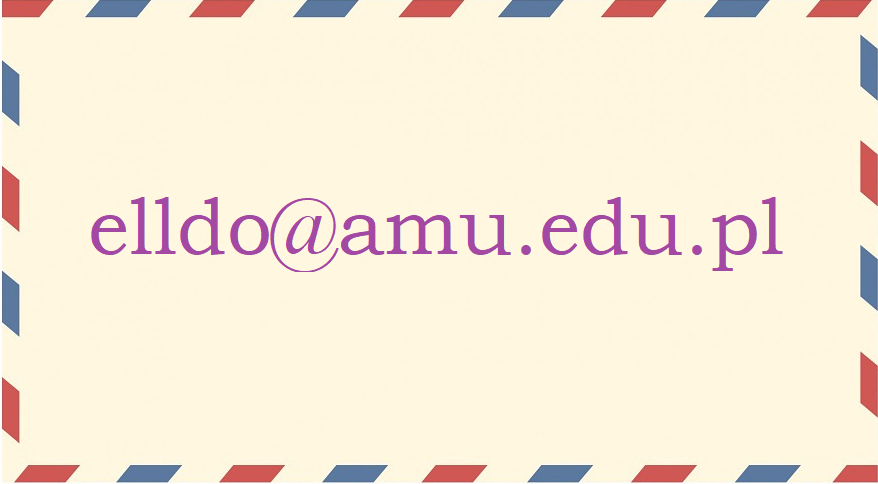 You are also invited to our facebook page.